March 24, 2020
---
Dear members, during this exceptional period, we will NO LONGER ACCEPT CUSTOMERS IN-STORE, but WE CONTINUE PROCESSING ORDERS made online. It will not be possible to pick up orders in-store.
We will continue to be with you during this quarantine via social media so come back to follow our communications and, we will continue to inspire you.
Thank you for your understanding and good luck to all!
Spread love... and make jewelry, at home!
---
We continue to support you in your creative projects, we offer, we offer FREE DELIVERY FOR ALL ORDERS OF $ 100 AND MORE bf. tx.
Also, as of today you can ENJOY 50% DISCOUNT ON ALL OUR PRODUCTS AT REGULAR PRICES when shopping on our website. These measures are for an indefinite period and we will notify you when they end.
We will continue to be your creative partner, at home, and to inspire you in your projects. Stay home and make jewelry! :)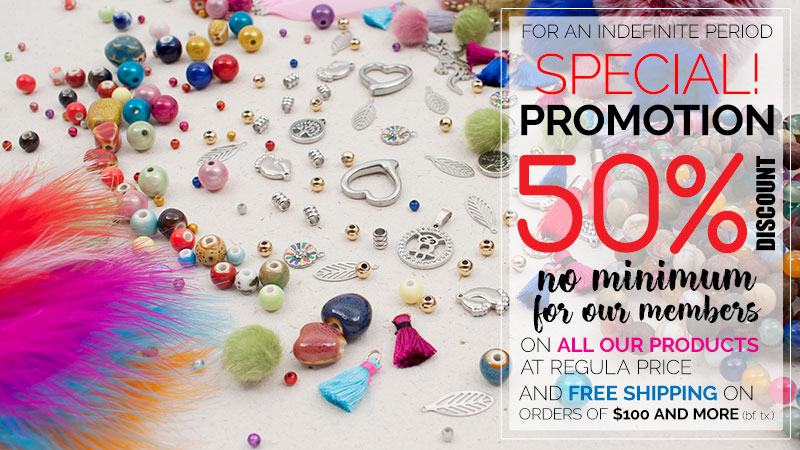 Promotion for Club Bead Members. Is applicable in-store and online. Valid only for in stock products, during specified dates. Items purchased on sale cannot be returned or refunded. Some restrictions may apply.
---
HUNDREDS OF NEW PRODUCTS WERE ADDED our CLEARANCE section. Explore and save. But hurry, because quantities are limited, while supplies last.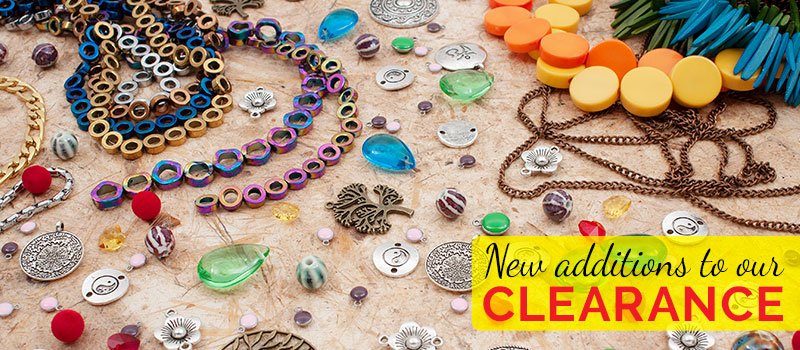 ---
For any questions or image transmissions, compose 514-863-1616 and text us! In addition to being able to call us in store, write to us on Facebook or by email, we now provide you with an instant messaging number. We will answer you as soon as possible according to the opening hours of our Montreal store. Do not hesitate to contact us, our team will be happy to help you.

Text us at
514-863-1616
---

Dear members, do not hesitate to use our back in stock notification tool. It's simple, if a product that interests you is out of stock and you want to be notified when it is available again, click on the button "Notify me when available". Make sure you sign in to your account. An email will be sent to you upon receipt of the product.
---